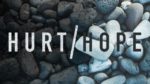 Good people shouldn't suffer because God takes care of them!
Have you heard this? Do you believe it? Many people do.
However, the Bible does not teach this. In fact, it says the exact opposite.
Believe it or not, the problem of pain was settled long ago in the ancient Middle East.
Join us as we work through the book of Job, exploring
why life brings pain and how we can find hope when it hurts.
Hurt/Hope
Begins Easter Sunday – April 1, 2018
Have you missed a message or want to hear it again?
Download or listen to past messages here
Need directions?
Our address is 53922 Olive Road, South Bend, IN 46628
Check out the map here.